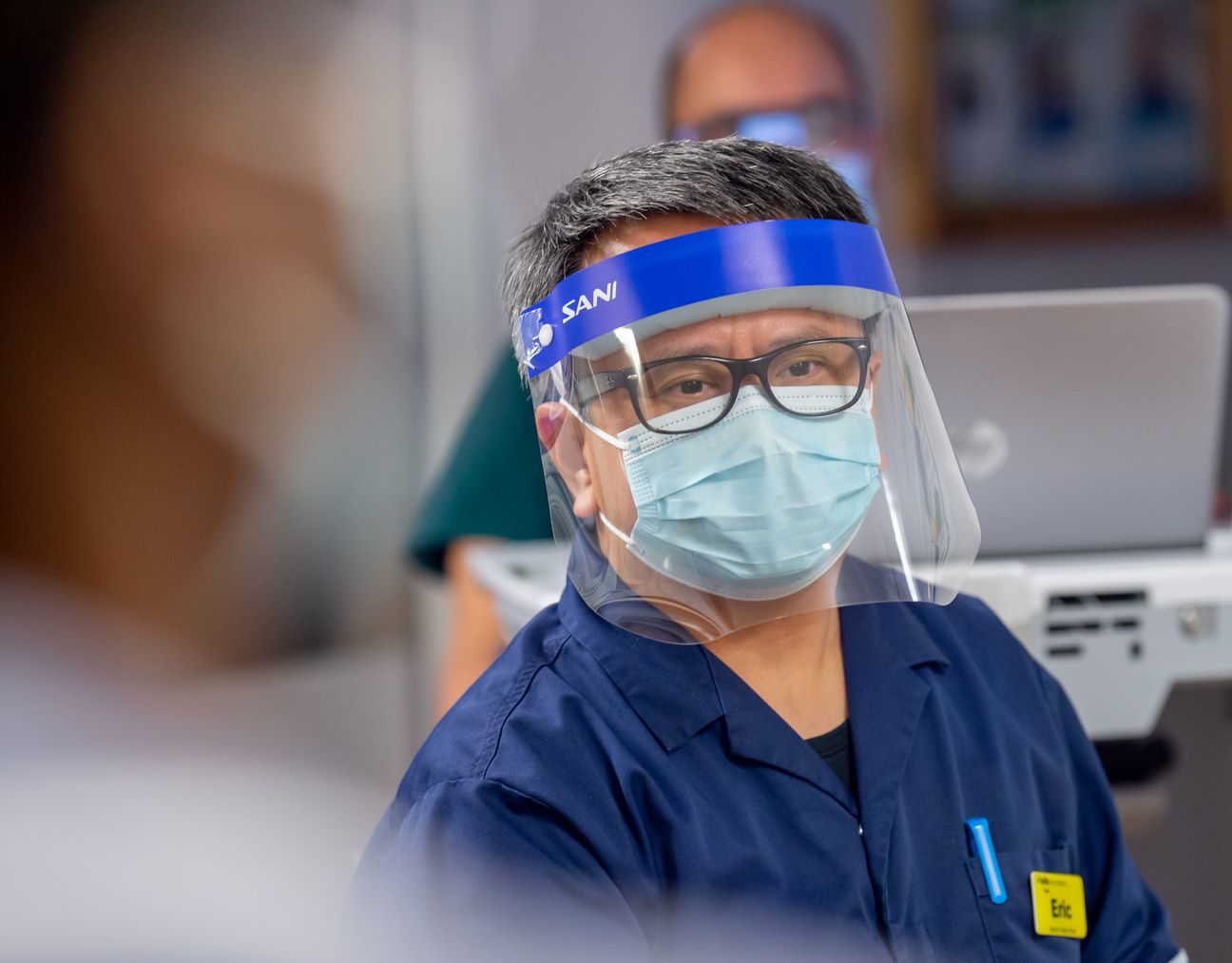 Reacting fast to COVID-19
As one of the first NHS trusts to treat people with COVID-19, Guy's and St Thomas' showed remarkable strength in exceptional circumstances.
Despite being pushed to their limits, their passion and commitment was astounding.
As the pandemic continues to impact on patients and communities, the teams remain at the frontline and at the forefront of treatment and recovery.
"It has been a challenging time for everyone. All staff came together to treat COVID-19 patients. Our critical care team has been beyond phenomenal."

Prof Nick Hart, clinical director of respiratory, sleep and critical care
"I was at my front door, and I just crumpled down and cried at the door step. I didn't really want my wife to see me as I was."

ICU nurse highlighting the personal impact of fighting the pandemic
Donate to support Guy's and St. Thomas' frontline staff.